The Kimchi Detox Program Will Help You
DOUBLE the Results You'll Get From the Book…
I'm putting on a high-value training for you because you got the book, and I want you to get the most results out of it! In this training, I'll dive in even deeper into how you can maximize the benefits of kimchi's powerful medicinal properties. This training is called "Kimchi Detox" and I'm going to show you…
How you can take your kimchi diet to the next level by not only beating chronic health issues, but also detoxifying your body for optimum health
The secrets of how the longest living people use kimchi to extend their lives beyond what most of us thought was possible
The Secret To Changing Your Microbiome (and how that can fix 100s of issues, even allergies and brain fog)
My ultimate "Kimchi Detox" method that will help you double the results you'll be getting from my powerful book that you pre-ordered
The #1 Way To Recover From Taking Too Many Antibiotics (without buying expensive probiotic supplements each month that may not even work)
The Exact Reason You've Tried Fermenting Foods For Better Health And It Hasn't Worked (And what you should do differently to experience transformation)
The 4 different kinds of kimchi (and the order you should eat them in so you can see positive results. If you don't do this correctly, the healing won't take place)
How To Avoid Gas & Bloating When Adding Fermented Foods To Your Diet
The #1 Secret Of How You Can Easily Get Rid of Kimchi Breath (while improving digestion at the same time)
How To Get The Life-Changing Benefits Of Kimchi In Only 10 Minutes Per Week
Watch Me Make Kimchi (perfect for visual learners)
And much, much more!
Discover the all natural program to achieve:
The #1 Way To Recover From Taking Too Many Antibiotics (without buying expensive probiotic supplements each month that may not even work)
The Exact Reason You've Tried Fermenting Foods For Better Health And It Hasn't Worked (And what you should do differently to experience transformation)
Why Homemade Kimchi Is Different than store-bought yogurt, sauerkraut, industrially produced kimchi, or other probiotic foods
Why Probiotic Pills Can't Compete with real, natural kimchi
How Kimchi Can Help You With Weight Loss, Fighting Diabetes, And Heart Disease
How Eating Kimchi Can Elevate Your Mood And Alleviate Anxiety
The 4 Different Kinds of Kimchi (and the order you should eat them in so you can see positive results)
How to Avoid Bloating When Adding Fermented Foods To Your Diet
Links to Resources, Videos, and More Exotic Kimchi Recipes
How to Make Vegan, Paleo, Keto, Spicy and Not-Spicy Versions of Kimchi
The #1 Secret Of How You Can Easily Get Rid of Kimchi Breath (while improving digestion at the same time)
And much more!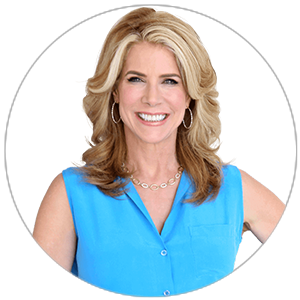 "Dr. Susanne Bennett continues her breakthrough work on holistic healing from her previous books with The Kimchi Diet. Like her previous books, she shows just how much our modern lifestyles—eating chemically altered, processed, sugary foods—has damaged our health as a culture. Her new focus is on our internal gut bacteria, showing how you must heal your gut to heal your life. Fortunately, the kimchi recipes she provides are easy to make and delicious. Try it for yourself and you'll be happy you did!"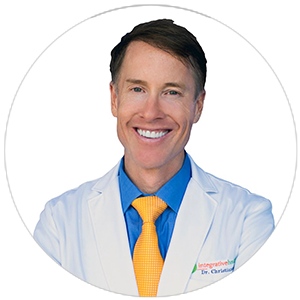 "You likely know how important your bowel flora is to your health. Probiotic pills have not shown to be as helpful as we had hoped, so now the focus has turned to traditionally cultured foods. I can think of no better way to improve your gut health than to start making your own kimchi at home. Dr. Susanne Bennett's book, The Kimchi Diet, explains why kimchi deserves to be called the world's #1 superfood. In it, she shares the abundant research and culinary expertise needed to help you improve your health with kimchi."
From the office of Dr. Susanne,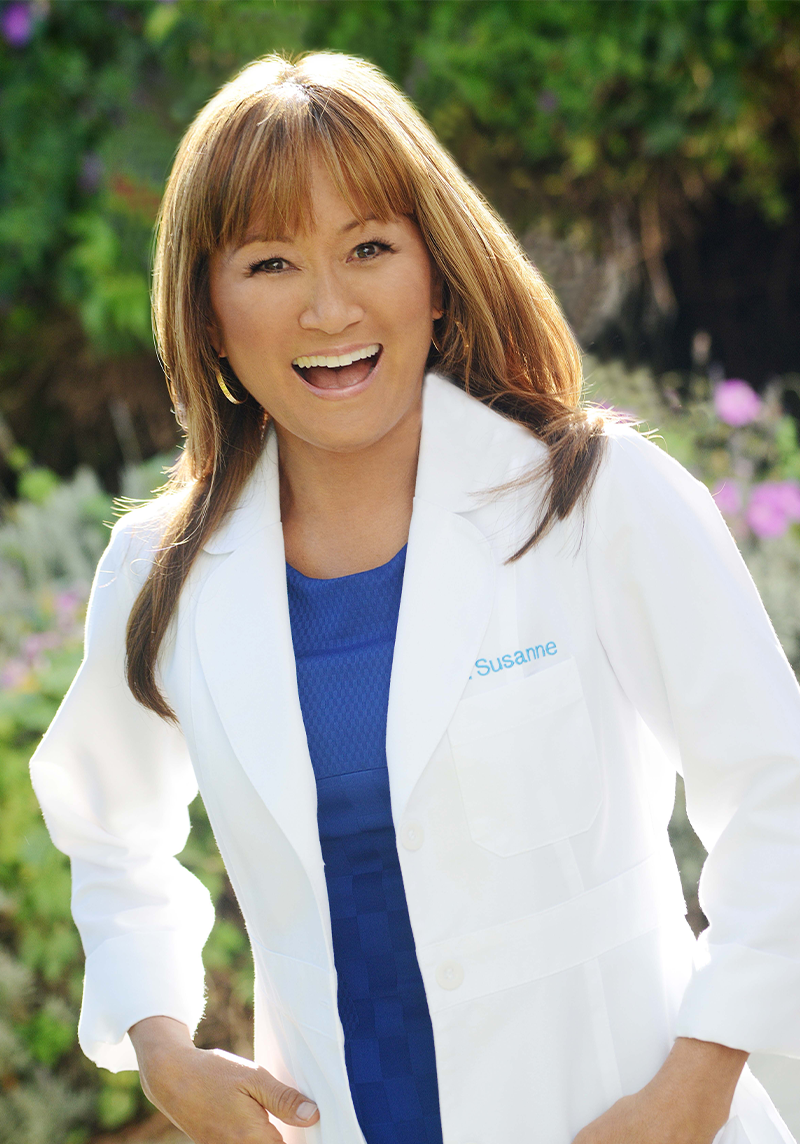 If you'd like to have energy (without having to down five cups of coffee each day), a better memory, and a clear mind with little to no brain fog whatsoever…
…then keep reading.
Because I have something that can turn your life around.
In fact, if you'd like to get rid of all of the many other health issues that we tend to think are just "a part of life" — then this is one of the most important trainings…
…you'll ever receive.
But First, Let Me Tell You Something
I get that this isn't for everyone. This is only for the special few who are committed to making lifestyle changes to reach optimal health and a higher quality of life.
Luckily, I'm here to show you how you can make these dietary changes in a way that won't take too much of your energy or your time (as I know you're busy).
If you're willing to invest in a little of your time now, in order to gain better health and more time in the future (after all — time is energy), then I want to help you achieve that goal.
I want to make sure that the results you experience are life-changing.
Let Me Show You Exactly What You're Getting
First, the Kimchi Detox Program that I'm sharing with you right now isn't like other trainings with loads of modules or time consuming exercises. Nope. Instead of that, it's a short, easy to follow training and handout that you can complete in an afternoon.
There's no fluff or filler, either. It only covers the recipes and techniques that I've used to dramatically improve how my body and mind feels.
I'll show you exactly how several people who have tried "the kimchi diet" used it to even get rid of anxiety and depression. Sounds crazy, I know. But that's why so many people around the world are calling kimchi a 'superfood' (or a 'natural miracle' of some sort).
And they're mostly right.
It really is that powerful to consume as it's great for the human body.
And as the best selling author of The 7-Day Allergy Makeover and The Mighty Mito, I'm honored to share my revolutionary approach…
…to achieving weight loss and protecting against a host of modern illnesses, like inflammation, skin issues, obesity, diabetes, heart issues, and cancer.
All of this is covered in my popular training program. Many of our health problems can actually be connected back to the modern diet.
Lots of the stuff we eat is based on highly-processed and refrigerated foods, and this has brought with it a huge downside: the elimination of amazing probiotic foods, filled with helpful bacteria, like kimchi. This is a sad truth.
Unfortunately, this change has wreaked havoc on our internal gut biome, leading to weight gain, increased inflammation, lower immunity, and even emotional distress.
Enter The Ancient Korean Wonder Food: Kimchi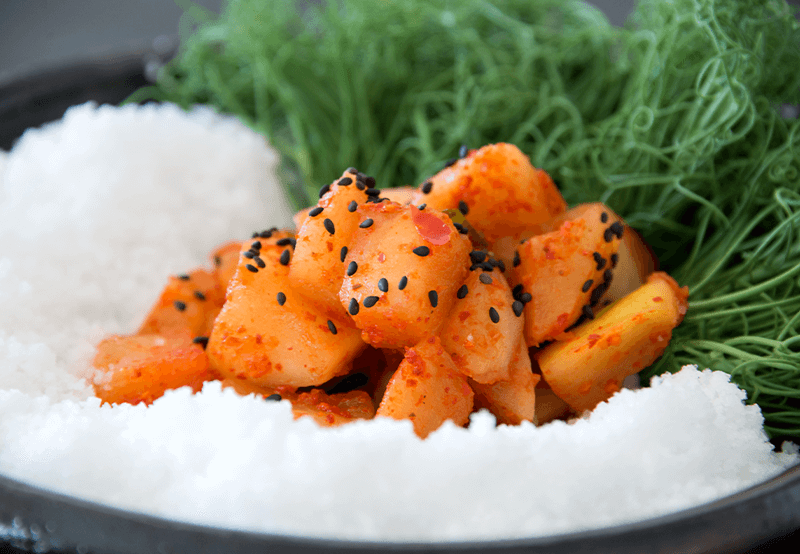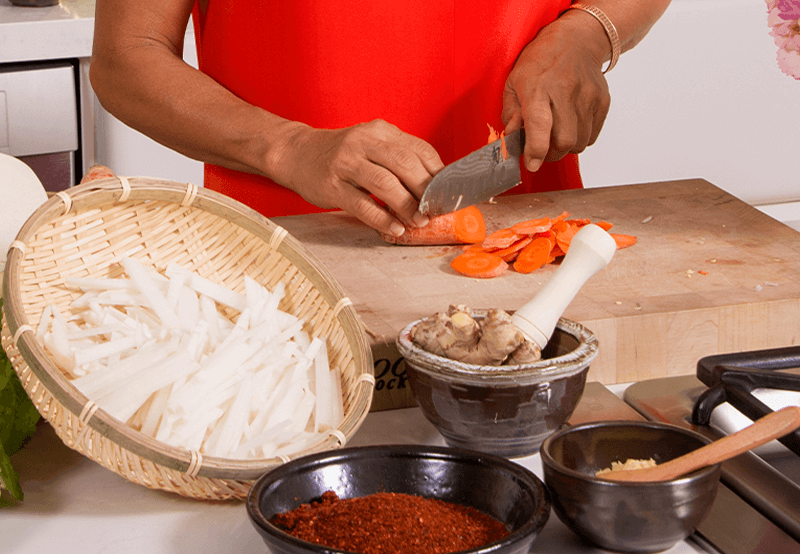 It's a simple dish of fermented vegetables (including cucumbers, mustard greens, cabbage and more) that can be incorporated into any diet—keto, paleo, vegan, and more. This isn't about starvation, deprivation, or an extreme eating plan though.
Nope.
It's actually about adding ONE SINGLE FOOD and…
…Watching Your Body Transform For The Better!
This training program covers the Kimchi Diet in more detail.
What makes it special is the fact that it essentially lets me take your hand as I walk you through an eight-week, step-by-step plan to make, ferment, and store…
…kimchi in your own home—giving you all the amazing health benefits of this plant-based food and its powerful probiotic content.
It has everything you need (and more) to make you feel healthier than you currently do.
Even for those who have never tried kimchi, this training program details some mouthwatering recipes—in spicy and non-spicy versions—that can all be made with very little prep time.
And no cooking, too!
Just chop, salt, mix, and store. Pretty easy, right? Furthermore, this program details the recent scientific studies that reveal why making and eating kimchi with your family is one of the single best things you can do for your health, especially for anyone concerned with obesity, diabetes, anxiety, cancer prevention, heart disease, and more.
Here's just a fraction of what you'll get:
Why kimchi is the world's #1 super food
How to make and store enough kimchi for your eight-week transformation
Why homemade kimchi is different than store-bought yogurt, sauerkraut, industrially produced kimchi, or other probiotic foods
Why probiotic pills can't compete with real, natural kimchi
How kimchi can help you with weight loss, fighting diabetes, and heart disease
How eating kimchi can elevate your mood and alleviate anxiety
How to make vegan, paleo, keto, spicy and not-spicy versions of kimchi
Dr. Bennett's complete Ultimate Anti-inflammatory Nutrition Plan so you can eat more healthfully and get the most out of your kimchi
Links to resources, videos, and more exotic kimchi recipes
And much more!
In this training, you'll learn my best-kept secrets of The Kimchi Diet and much more. You will effortlessly be able to follow my special kimchi protocol…
…and be absolutely AMAZED by the results. In fact, your jaws may even drop to the floor when you see the impact it has on your life. You'll feel like a brand new person.
Especially as You Start to Feel Lighter, Happier, and Full of Energy Once Again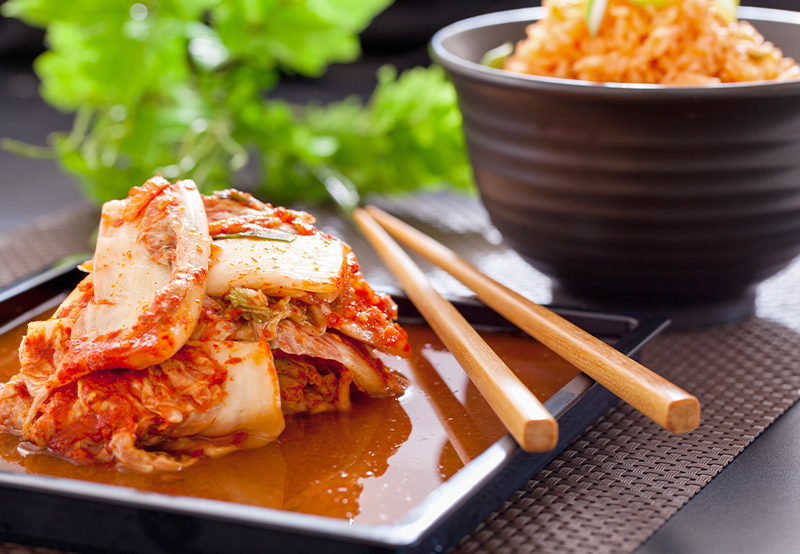 But don't take my word for it.
It's better that you hear from people (just like you) that have taken my program and have followed and implemented my specific kimchi protocol.
If you're interested in that, then keep reading.
Because the kimchi diet has helped a ton of people around the world…
…and I'm sure it can help you, your friends, and your loved ones as well.
As you can see, my training and protocol will help you immensely…
You will reap all of the benefits I mentioned before.
And, if you share your new-found knowledge, you can also provide your family (and friends) with all the joys and health benefits of kimchi that people in Korea have known for millennia.
Yes, it might seem a bit crazy.
But I'm happy to put it all on the line for you, if you're ready to take your health to the next level. I'm making this offer on this page only because I know this information is great, and will impact every person who implements it along their health journey.
I'm only making this offer to you today because I hope we will have a relationship later, after you've implemented some of this training and see the impact it can have on your health.
Like I mentioned in the video, you won't be seeing this offer again. This is the ONLY page this offer is made on. It's not on my website anywhere and I won't be emailing you about it later.
What do this mean? It means, if you decide to pass on it now, the only way you'll be able to get this information from me is in one of my higher priced coaching programs.
So, don't wait any longer.
Now, Here's What To Do Next
The investment in this training is regularly $197, but I'll give it you for an even better price.
Even better than half.
I'll give it to you for just $47!
And you'll get instant access as soon as you fill out the form after clicking the button below. You'll also get an automated receipt and an email with the link which you can save for later and access it anywhere, instantly.
DON'T WORRY, THERE IS NO CATCH!
Now, I know what you're thinking. You realize $47 is incredibly inexpensive for this type of training, and you're likely wondering "what's the catch?!"
Claim Your Training Here Before It's Gone.
Thanks for taking the time to read this letter and I look forward to hearing from you soon!
Warmly,
Dr. Susanne Bennett
P.S. In case you're one of those people who skips to the end of the page, here's the deal:
I'm offering a short, highly actionable training for people that want to look better, feel better, and be better. We do this by following my kimchi protocol. You see, kimchi is among the oldest traditional dishes originating in Korea (which has been around as early as 37 BC). And honestly, there's a reason why some Koreans live such long, healthy, pain-free lives. It has to do with their diet and what they eat on a daily basis. HINT HINT: it has to do with kimchi.
When you sign up, you'll get a video training and handout that will show you how to instantly feel better so that you have more energy, less inflammation, better weight management, and much more. This dietary change will help you fix your gut issues and allow you to serve more people (and have an even bigger impact in the world).